Suspect who Hit Two Bicyclists Turns Herself in
Apr 10,2017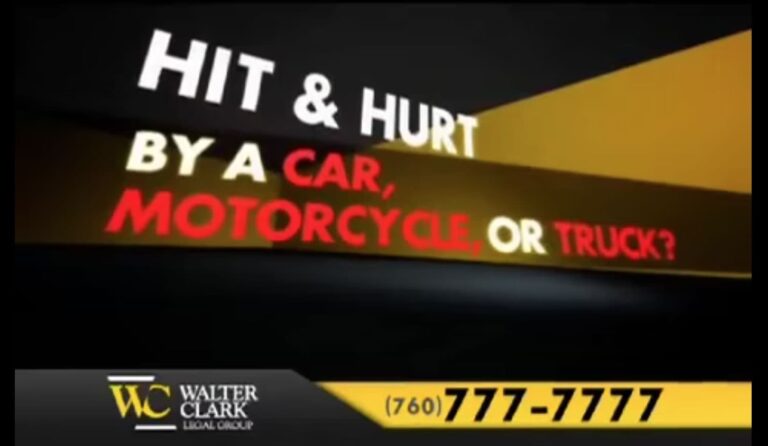 The hit-and-run driver who injured two bicyclists in Riverside last weekend turned herself into police. The hit-and-run incident occurred at 11:45 p.m. Saturday at the intersection of Jackson street and Audrey Avenue.
Police say two bicyclists were riding in the bike lane on Jackson Street when they were struck by a vehicle driven by 19-year-old Yulissa Estrada. The driver then fled the scene. Both bicyclists sustained moderate injuries and were hospitalized.
Estrada turned herself in to police around 6 a.m. Sunday. She was booked at Robert Presley Detention Center for felony hit-and-run. Police are investigating the incident. They have not stated whether drugs or alcohol were factors in the bicycle crash.
6 Things to do if you are the Victim of a Hit-and-Run
While the driver in this incident turned herself in, that is not usually the case in a hit-and-run crash. If you are ever the victim of a hit-and-run, follow these 6 steps to safely address the situation:
Call 911 immediately, and seek medical help right away if you or someone else is injured.

Get et the license plate number of the vehicle that struck you, if possible. If you are unable to get the plate number, at least jot down what the vehicle looked like and any noteworthy features.

If you are in a safe place, stay where you are until authorities arrived. Otherwise, get to a safe area as soon as possible.

Once you are safe, wait. Do not attempt to chase down the hit-and-run suspect. Getting into a confrontation with the driver of a hit-and-run—especially if that person is intoxicated—is dangerous.

When the police arrive, provide them with as much information about the accident as possible. If there are any witnesses, let the police know so they can also file a report.

Report the incident to your insurance company.
"Fortunately this suspect eventually did the right thing by turning herself in. However, she should never have left the scene of the crash in the first place," said Attorney Walter Clark, founder of Walter Clark Legal Group.
Our firm has been handling personal injury cases throughout the California Low Desert and High Desert communities for over 30 years. With a 95% success rate, the California personal injury attorneys at Walter Clark Legal Group will fight to hold those responsible for your loss accountable and win compensation to cover medical bills, lost wages, and pain and suffering. If you have been injured in an auto accident and want to discuss your legal options, contact us today at (760) 777-7777 for a free consultation with an experienced personal injury lawyer. We have offices in Indio, Rancho Mirage, Victorville, and Yucca Valley and represent clients through the entire California Low Desert and High Desert communities.
DISCLAIMER: The Walter Clark Legal Group blog is intended for general information purposes only and is not intended as legal or medical advice. References to laws are based on general legal practices and vary by location. Information reported comes from secondary news sources. We do handle these types of cases, but whether or not the individuals and/or loved ones involved in these accidents choose to be represented by a law firm is a personal choice we respect. Should you find any of the information incorrect, we welcome you to contact us with corrections.