1-Year-Old Girl Struck by Car Outside Hesperia Home
Jul 01,2017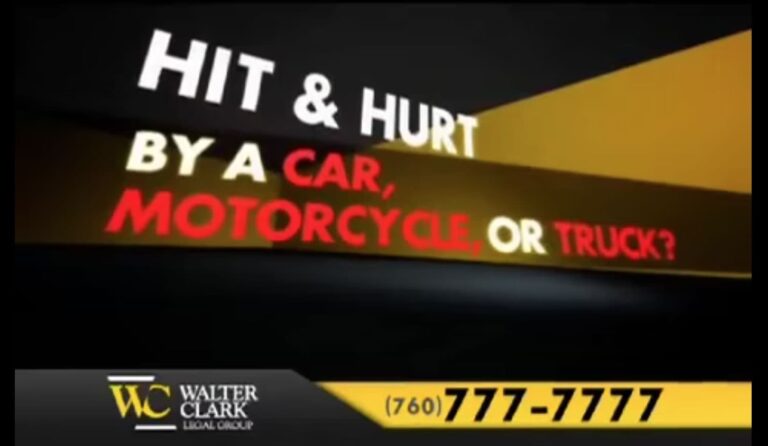 A 1-year-old girl was struck by a vehicle in Hesperia Friday afternoon. The accident occurred on the 16200 block of Orange Street around 6 p.m. According to police, a family had pulled up to their home and was exiting their vehicle when the toddler went into the roadway and was struck by a Honda Fit.
A neighbor saw the girl get hit and called 911. According to the child's father, the baby was starting to fall asleep but eventually started crying. The 1-year-old girl was airlifted to Loma Linda University Medical Center. Her injuries have not been specified.
How to Keep Toddlers Safe in the Driveway
At such a young age, most toddlers do not understand the dangers of vehicles. Young children become easily absorbed in an activity and often do not listen to warnings. For this reason, driveway neighborhood accidents are common for children under age 6. Oftentimes, these accidents occur right outside the child's own home.
Here are 5 tips for keeping young children safe in driveways and neighborhood roads:
Never leave the child unattended after taking her out of the vehicle. It only takes a few seconds for her to run into the road. Right after you take her out of her seat, hold her hand or carry her into the house.

Before you move a vehicle out of the driveway, physically check that no children are behind or around the vehicle. Do not rely on cameras, sensors or rearview mirrors. Toddlers are small and can easily escape from view.

Do not leave your toddler to play near vehicles in the driveway.

Keep play areas a safe distance away from driveways and the road, or fence them off.

Always hold your toddler's hand near vehicles. Even on a short walk through the neighborhood, help your children understand that they must hold your hand for safety.
"Our prayers are with this young child and her family. Toddlers do not have the capacity to keep themselves safe around vehicles. It's parents' responsibility to ensure their children's safety near streets and driveways," said Attorney Walter Clark, founder of Walter Clark Legal Group.
Our firm has been handling personal injury cases throughout the California Low Desert and High Desert communities for over 30 years. With a 95% success rate, the California personal injury attorneys at Walter Clark Legal Group will fight to hold those responsible for your loss accountable and win compensation to cover medical bills, lost wages, and pain and suffering. If you have been injured in an auto accident and want to discuss your legal options, contact us today for a free consultation with an experienced personal injury lawyer. We have offices in Indio, Rancho Mirage, Victorville, and Yucca Valley and represent clients through the entire California Low Desert and High Desert communities.
DISCLAIMER: The Walter Clark Legal Group blog is intended for general information purposes only and is not intended as legal or medical advice. References to laws are based on general legal practices and vary by location. Information reported comes from secondary news sources. We do handle these types of cases, but whether or not the individuals and/or loved ones involved in these accidents choose to be represented by a law firm is a personal choice we respect. Should you find any of the information incorrect, we welcome you to contact us with corrections.