7 Driving Tips to Avoid Pedestrian Accidents
May 31,2016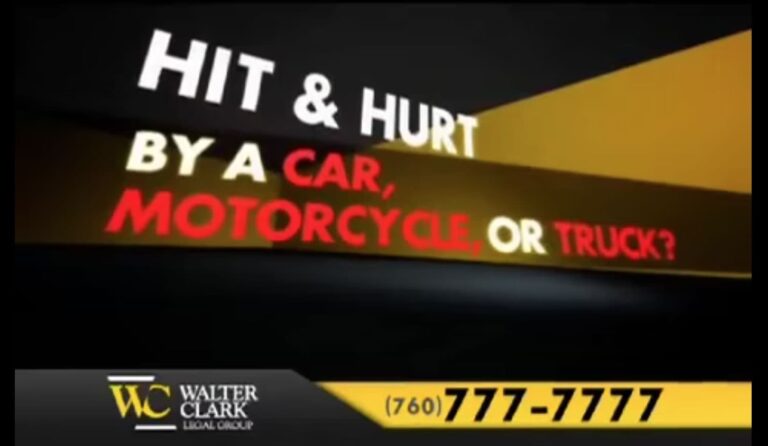 A man in a wheelchair was killed in a pedestrian accident last Wednesday in Apple Valley. Police say the man was in the roadway at the intersection of Navajo Road and Navajo Way when he was hit by a 2004 black Chevrolet Silverado traveling north on Navajo Road.
The driver, 53-year-old Randy Gudgeon of Hesperia, said he did not see the man before the collision. Authorities say the man was wearing dark clothing and that the wheelchair was also a dark color. It is unclear why he was in the roadway and not on the sidewalk. The man succumbed to his injuries at the scene.
It can be difficult to see pedestrians on the road, especially at night. The problem is exacerbated if they are wearing dark clothing. However, there are some precautions you can take as a driver to avoid a pedestrian accident. Follow these 7 rules for driving around pedestrians:
Drive slowly around pedestrians. If there are pedestrians around or you are in a densely populated area where you are likely to encounter pedestrians, always abide by the speed limit. Speed is a huge factor in fatal pedestrian accidents. A pedestrian accident involving a car going 20 mph only has a 5% chance of being fatal. At 30 mph, that risk goes up to 45%, and at 40 mph the risk is 85%.

Always yield to pedestrians at crosswalks and intersections. While it would be convenient if all intersections had clearly defined crosswalks, the reality is that they don't. There are many intersections that do not explicitly outline where the crosswalk is, but that doesn't mean the pedestrian does not have the right of way. Regardless of whether or not you think a pedestrian should be crossing in a certain area, always yield the right of way to them.

Make eye contact with pedestrians whenever possible. You can't predict what a pedestrian will do, but making eye contact and communicating with hand signals can help take the guesswork out of their intentions.

Give elderly and/or disabled pedestrians ample time to cross the street. Getting impatient and inching closer to the crosswalk in attempt to hurry them along is just asking for an accident.

Brake earlier in bad weather when you are stopping for a pedestrian. Remember that your vehicle will require more time to brake when the roads are slick, so always give yourself plenty of room to stop in inclement weather.

Don't try to pass the car ahead of you if it is stopped at a crosswalk. Just because you can't see a pedestrian doesn't mean that there isn't one there.

Do not block the crosswalk when you come to a stop at an intersection. Forcing pedestrians to walk around your vehicle into the roadway can easily lead to an accident.
"It's crucial for drivers to be aware of pedestrians and to yield to them at all times, even when it's inconvenient," said Attorney Walter Clark, founder of Walter Clark Legal Group.
Our firm has been handling personal injury cases throughout the California Low Desert and High Desert communities for over 30 years. With a 95% success rate, the California personal injury attorneys at Walter Clark Legal Group will fight to hold those responsible for your loss accountable and win compensation to cover medical bills, lost wages, and pain and suffering. If you have been injured in an auto accident and want to discuss your legal options, contact us today for a free consultation with an experienced personal injury lawyer. We have offices in Indio, Rancho Mirage, Victorville, and Yucca Valley and represent clients through the entire California Low Desert and High Desert communities.
DISCLAIMER: The Walter Clark Legal Group blog is intended for general information purposes only and is not intended as legal or medical advice. References to laws are based on general legal practices and vary by location. Information reported comes from secondary news sources. We do handle these types of cases, but whether or not the individuals and/or loved ones involved in these accidents choose to be represented by a law firm is a personal choice we respect. Should you find any of the information incorrect, we welcome you to contact us with corrections.