Man Suffers Head Trauma After Joshua Tree Collision
May 18,2016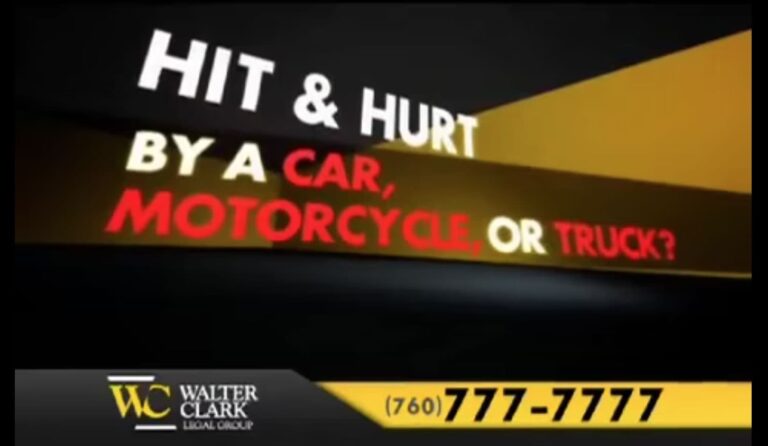 A Joshua Tree collision on Monday sent a Yucca Valley man to the hospital with a head injury. CHP officials say 18-year-old Madison Fulton of Yucca Valley was heading east in the No. 1 lane of Twentynine Palms Highway when 63-year-old Richard Bishop Jr. made a left turn in front of her from Hill View Road. Fulton's 2010 Nissan Versa collided with Bishop's 2002 Honda Accord at 5:20 p.m.
Fulton and her passenger, 23-year-old James Garcia, were uninjured. However, Bishop suffered head trauma and was rushed to Desert Regional Medical Center for treatment. The Joshua Tree collision slowed highway traffic for a short time while officers investigated.
Making a lefthand turn at an intersection when there is no traffic arrow can be dangerous if you fail to take the right precautions. Follow these 6 tips when turning left:
Understand that oncoming traffic has the right of way and always yield to oncoming vehicles.

Slow down as you approach the intersection.

Use your turn signal so other vehicles know you are attempting to turn.

Ensure there are no vehicles, pedestrians or bicyclists in the intersection before you turn.

Allot ample time to make your turn safely and never punch it to try to make it before oncoming traffic approaches the intersection.

Watch out for oncoming traffic that is turning right, as they do not have to stop before turning.
"Unsafe lefthand turns are a frequent cause of accidents. Drivers should err on the side of caution when it comes to turning left to avoid causing a crash," said Attorney Walter Clark, founder of Walter Clark Legal Group.
Our firm has been handling personal injury cases throughout the California Low Desert and High Desert communities for over 30 years. With a 95% success rate, the personal injury attorneys at Walter Clark Legal Group will fight to hold those responsible for your loss accountable and win compensation to cover medical bills, lost wages, and pain and suffering. If you have been injured in an auto accident and want to discuss your legal options, contact us today for a free consultation with an experienced personal injury lawyer. We have offices in Indio, Rancho Mirage, Victorville, and Yucca Valley and represent clients through the entire California Low Desert and High Desert communities.
DISCLAIMER: The Walter Clark Legal Group blog is intended for general information purposes only and is not intended as legal or medical advice. References to laws are based on general legal practices and vary by location. Information reported comes from secondary news sources. We do handle these types of cases, but whether or not the individuals and/or loved ones involved in these accidents choose to be represented by a law firm is a personal choice we respect. Should you find any of the information incorrect, we welcome you to contact us with corrections.